In the world of residential painting, many customers experience the disappointment of painters not showing up for estimates, or even worse, disappearing after taking a deposit.
These scenarios often arise when customers hire individuals who aren't truly professional painters but opportunists without a true commitment to the trade.
It is crucial to understand that a reputable professional painting company will conduct its business much differently.
Why Hire a Professional Residential Painting Company?
A fresh coat of paint can dramatically alter the look and feel of your home, office, or business. It's easy to underestimate the complexity of painting, as it is a labor-intensive process requiring patience, skill, and meticulous attention to detail.
With a myriad of online painting tutorials and DIY home decor shows readily available, it can be tempting to undertake your painting project yourself. However, the benefits of hiring a professional painting company are substantial and worth considering.
Professional painters are not only experts in delivering top-quality workmanship but can also save you time and money in the long run. They provide insurance and warranty on their work, which can offer peace of mind that you wouldn't get with a DIY project.
Equipped with the right tools, materials, and expertise, they can transform your space to match your vision accurately. Although DIY painting might seem like a fun challenge, the value added and the benefits derived from hiring a professional painting company are immeasurable and worth the investment.
What Customers Want From a Residential Painting Company
What does the average customer look for in an interior painting company? Trustworthiness is always the top factor. After all, welcoming a team into your home can make a person feel extremely vulnerable. Customers want a painting company offering:
An Established Presence in the Painting Industry
Customers prefer a company that has been in the business for a while. An established company is likely to have more experience and a proven track record of quality service.
A Strong, Positive Professional Painting Reputation
Customers usually look for a company that has positive reviews and testimonials. A good reputation indicates that the company consistently delivers high-quality services.
A Personalized Painting Approach to the Service
Every home is unique, and so are its owners' tastes and preferences. Customers appreciate a company that takes the time to understand their vision and provides a personalized service.
An Adequately Sized Crew of Painters to Ensure Timely Job Completion
Customers want a company that has enough skilled painters to complete the job within the agreed-upon time frame. A larger crew can often complete jobs more quickly, minimizing disruption to the homeowner's routine.
Clear Timelines for Project Completion
Customers appreciate clarity on the timeline of the project. Knowing the start and end dates helps customers plan their schedule around the painting job.
Transparent Painting Pricing and Quotes
Customers value transparency when it comes to cost. Clear and upfront pricing helps customers budget for the project and avoid any unexpected costs.
Usage of High-Quality Paints and Materials
The quality of paints and materials can significantly impact the final result. Customers want a company that uses high-quality products to ensure the longevity and aesthetics of the paint job.
Inviting a contractor into your home can be a nerve-racking experience for anyone. A painting company with an established presence brings a sense of familiarity that allows homeowners to breathe easily!
Customers appreciate the sense of accountability that working with an established company won't "disappear" before the job is done properly.
Choosing the Best Paint Company for Quality-Conscious Individuals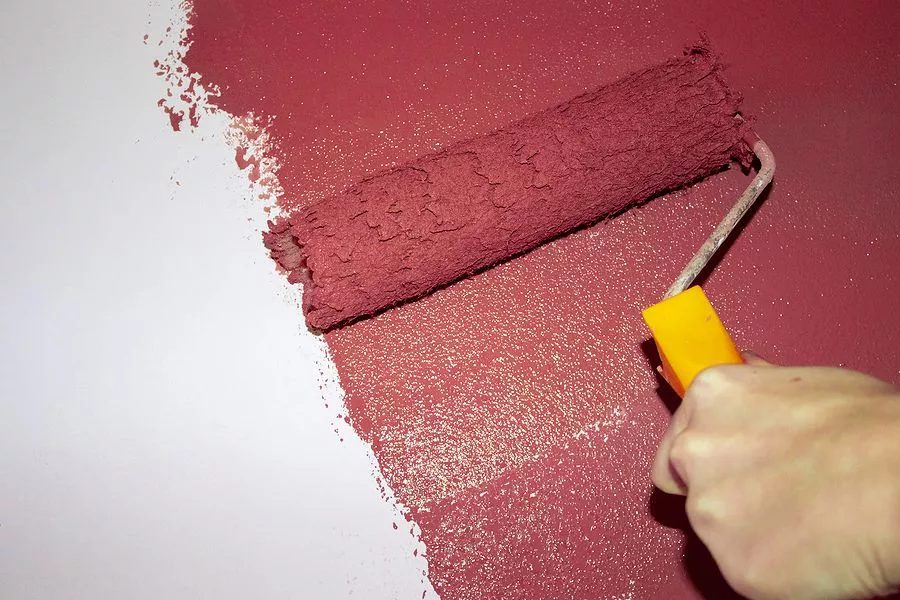 When it comes to quality, choosing a painting company with a well-established reputation is key. Those that stand out in the industry often have founders and team members who have been dedicated to the craft of painting from a young age.
Such individuals have not only honed their skills over time, but also fallen in love with the industry, identifying potential for improvements to streamline the painting process for the customer.
The dedication often starts from humble beginnings. Many of the industry's leaders started as junior painters in their teenage years. Their passion for creating a top-notch painting company often stems from a desire to refine and improve the processes that typically cause inefficiencies in painting projects.
Over time, these improvements have allowed such companies to expand their services, creating a name for themselves not just locally, but often nationwide.
The Competitive Edge of Consistency
A dependable exterior painting company prides itself on providing consistent, quality service. This consistency stems from a well-tested operational blueprint, built upon years of technical expertise and a deep understanding of consumer needs.
Through strategic supply sourcing and rigorous training, a top-notch painting company ensures a seamless experience for each customer, avoiding the common pitfalls often encountered by smaller companies and independent contractors.
Instead of resorting to a trial-and-error approach, these companies operate based on a proven model, ensuring each job is executed to a high standard.
The Customer Experience
When you engage a reputable house painting company, you can expect that your time will be respected. You will never have to question "if" and "when" the painting crew will show up thanks to the use of innovative scheduling systems.
Furthermore, the team of professional painters at a quality company is committed to maintaining a tidy work environment, ensuring your space is cleaned at the end of each working day. This level of professionalism translates to a customer experience that is not just satisfactory, but exceptional.
Why You Should Choose a Reputable Painting Company
A reliable painting company brings several key advantages to the table, making it an ideal choice for your next painting project. These are the factors you should consider:
Decades of Industry Experience

A seasoned painting company brings years, if not decades, of industry experience to each project. With the expertise to handle any paint job, big or small, such a company can be your go-to choice for painting services. Its technicians, skilled in the latest techniques and methods, are experts in surface preparation and painting application, ensuring your property is protected against harsh weather conditions.

Name Recognition

A trusted painting company will have built a strong reputation over years of serving its community. Its commitment to service and quality should have earned it recognition as a household name that you can trust to transform your property with a durable and beautiful paint job, delivering results that often exceed expectations.

Excellent Customer Reviews

A noteworthy painting company should have a track record of excellent customer reviews. Consistently high praise for its services, professionalism, attention to detail, and clear communication can be a strong testament to its commitment to client satisfaction.

Personalized Attention

Every client's needs and vision are unique. That's why a dedicated painting company offers a personalized approach to its services. By taking the time to understand each customer's requests and needs, its technicians aim to turn every client's vision into a reality, with attention to even the smallest details.

Premium Paints and Clear Quotes

A professional painting company uses only the highest-quality paints and offers clear, upfront quotes. This level of transparency means you don't have to worry about hidden charges or unexpected fees. Its friendly staff works tirelessly to ensure you are never surprised by any costs.
When planning your next paint job, consider choosing a company that offers decades of experience, name recognition, excellent customer reviews, personalized attention, clear quotes, and premium paints.
The Best Paint Company for People Who Value Quality
The Ohio Painting Company has a strong reputation! Founders Nick Goebel and Kevin Sillamen have been painting since their teenage years.
As a Miami University of Ohio student, Nick fell in love with painting after taking a side job to earn some extra money. In addition to falling in love with the industry, he saw a huge potential for creating a business that streamlined the painting process for the customer.
Meanwhile, Kevin began as a junior painter at the age of 16. His passion for creating a painting company came from his obsession with improving the processes that caused other painters to lose traction at various points during projects.
Joining forces in 2011, the pair has been expanding The Ohio Painting Company nationwide.
Why You Should Choose The Ohio Painting Company
The Ohio Painting Company is the best choice for your next paint job if you're looking for a company with decades of experience, a household name, excellent customer reviews, personalized attention, clear quotes, and premium paints on Ohio, Dayton, Cincinnati, and through the state.
We employ painting technicians versed in modern painting techniques, applying the latest methodologies to protect your home from harsh weather conditions. Contact us today and see your vision transformed into a reality.
You would want a team of technicians versed in modern painting techniques, applying the latest methodologies to protect your home from harsh weather conditions. Your vision for your home could soon become a reality. Consider The Ohio Painting Company to provide all these and more.