Do you want to spruce up your living room with a fresh coat of paint? Maybe you think the current paint color is boring and out of date. Perhaps the neutral beige walls are getting on your nerves, and you'd prefer something more energizing. For whatever reason, painting your living room walls is an excellent way to give your living room a much-needed makeover.
This blog post will look at beautiful living room color ideas to inspire you to get started on your own. So, if you want to learn more about the intricacies of this process, keep reading!
Decorating with Color
When it comes to color decorating, it's important to understand how each hue affects us psychologically. A single color can elicit a variety of emotions or create a variety of moods in its surroundings. Green walls, for example, will evoke serenity, whereas warm pink walls evoke feelings of compassion and nurturing.
So, how do you know which colors to use in your living room?
To begin, think about what your objectives are. Do you want a tranquil room, or do you want it to be more vibrant? Do you want it to be a creative environment? Or do you want to create a relaxing atmosphere to unwind after a long day? The answers to these questions will help you decide which colors to use.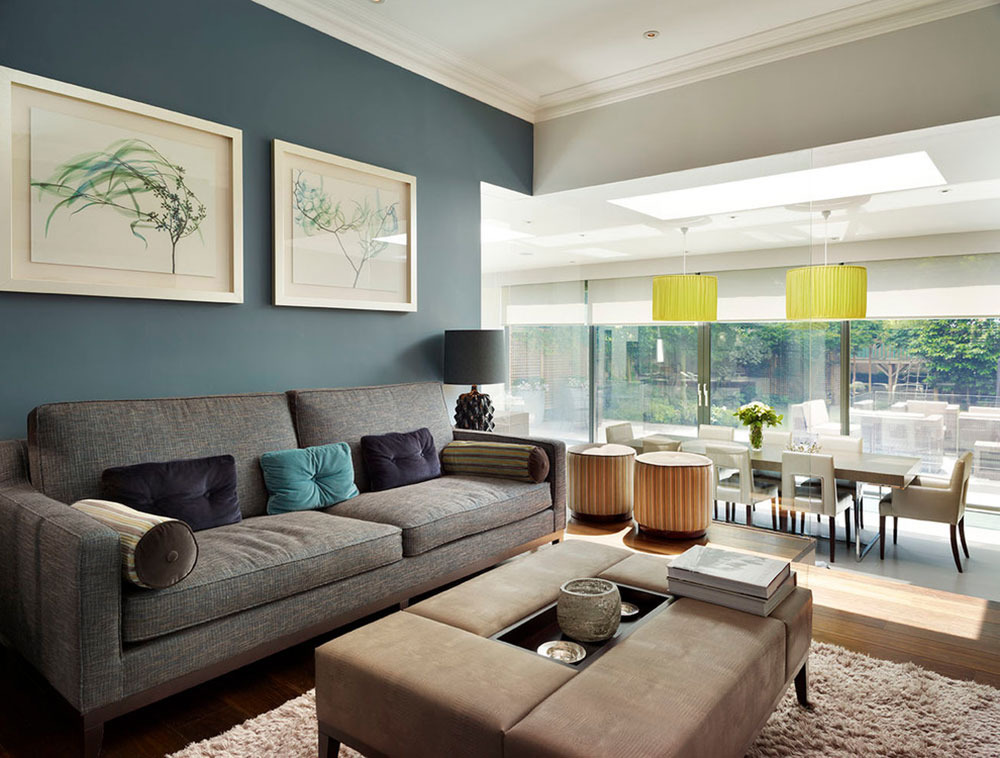 Pick Your Paint Color First
When choosing a paint color for your living room, start with a neutral color.
If you plan to host dinner parties, neutral colors are the best way to create a calming and relaxing environment. After you've covered the fundamentals, you'll have the time and space to add pops of color throughout your home. You can also add visual interest by using different textures and finishes.
But before you go to the paint store, you should decide what kind of room you want to create.
Do you want it to be useful daily or only on special occasions? Do you prefer an open or closed-off room? Do you want to create an environment that encourages creativity or relaxation?
The answers to these questions will help you select the best paint colors for your living room.
Don't Be Afraid of Color
While neutral colors are great for creating a soothing atmosphere, they might not be the best way to decorate your living room. You might want to play with colors and patterns to create an inviting and lively space.
Another thing to consider is how all the light you receive will affect the colors of your paint. If you want to paint the living room's gallery wall with a brighter color, remember that it will stand out more when it is next to the darker paint color.
As you become more comfortable with your color selection, you can progress to more visible areas of your living room.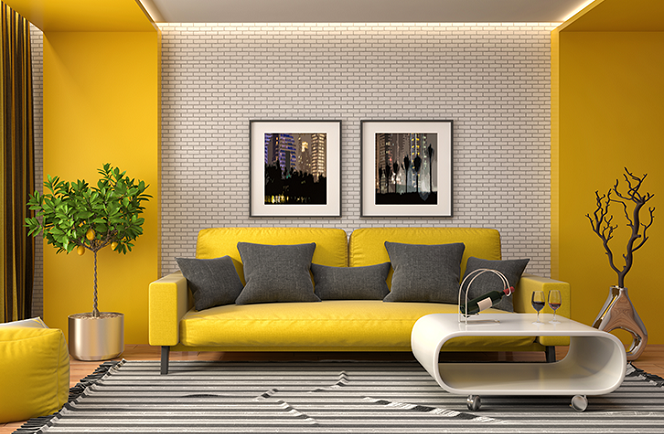 Stick to Neutrals for a Soothing Effect
Sometimes, you may want your living room space to be more subdued. If this is the case, neutrals are your best bet. This color palette will create a tranquil setting, perfect for unwinding after a long day.
While neutral colors may not be as visually appealing as bold colors, they are recommended for people who want to paint their fireplace. Beiges, tans, creams, and grays are ideal for pairing with bold pieces such as artwork, a coffee table, or rugs. This allows you to design a lovely but not overly distracting space.
Another advantage of a neutral color scheme is how simple it is to change things up if you get tired of your living room decor. Change out the decorative accessories or swap your bright artwork for new pieces to create an entirely different look without repainting the walls.
Pick Vibrant Hues for More Excitement
If your living room is large, choose a color with more visual impact to make it feel cozier. Larger spaces, such as entryways, living rooms, and dining rooms, can occasionally feel empty due to a lack of furniture to fill them. This is where vibrant colors can help.
When choosing vibrant colors for your living room, make sure they complement each other. A warm or cool tone will help you find complementary colors if you're concerned about clashing colors.
Find a Brilliant White Paint for Your Space
Choosing the right white for your space can make all the difference. Think about the room you want to paint and how you want it to feel. You'll want to go with a white with the kind of feel you want.
Is it bright and airy? Would a warm white be better? Maybe a cool white would be best. Some whites are more yellow than others, which can affect how your room feels. A more neutral white will give you a room with an edge, while a yellow-white will be a bit softer and more inviting.
The Bottom Line: Hire a Professional Painter
If you're planning on painting your walls, you may want to consider professional painting services from the Ohio Painting Company.
A pro painter knows that creating the perfect living room requires more than just picking the right furniture and accessories. You need the right balance of natural light, color, and design to leave your living space feeling cozy, functional, and beautiful.
And while many people think painting the walls is an easy solution, much more goes into selecting a paint color. A professional painter will consider lighting, the vibe you want to create, and whether or not that new hue will clash with your existing decor once you move your wood furniture around.
So, hiring a professional can be a wise choice if you're worried about doing a messy job or just don't have the time. Call the Ohio Painting Company at (937) 409-4443 today!