Creating the right environment for a good night's sleep requires a lot of tact. What works for one room may not work for the other. Similarly, what works for one person may not work for the other. You must choose a color scheme that brings out the room's personality without interfering with your sleep quality. Hiring a bedroom painter to help with your interior painting project can save you a lot of pain, money, and stress.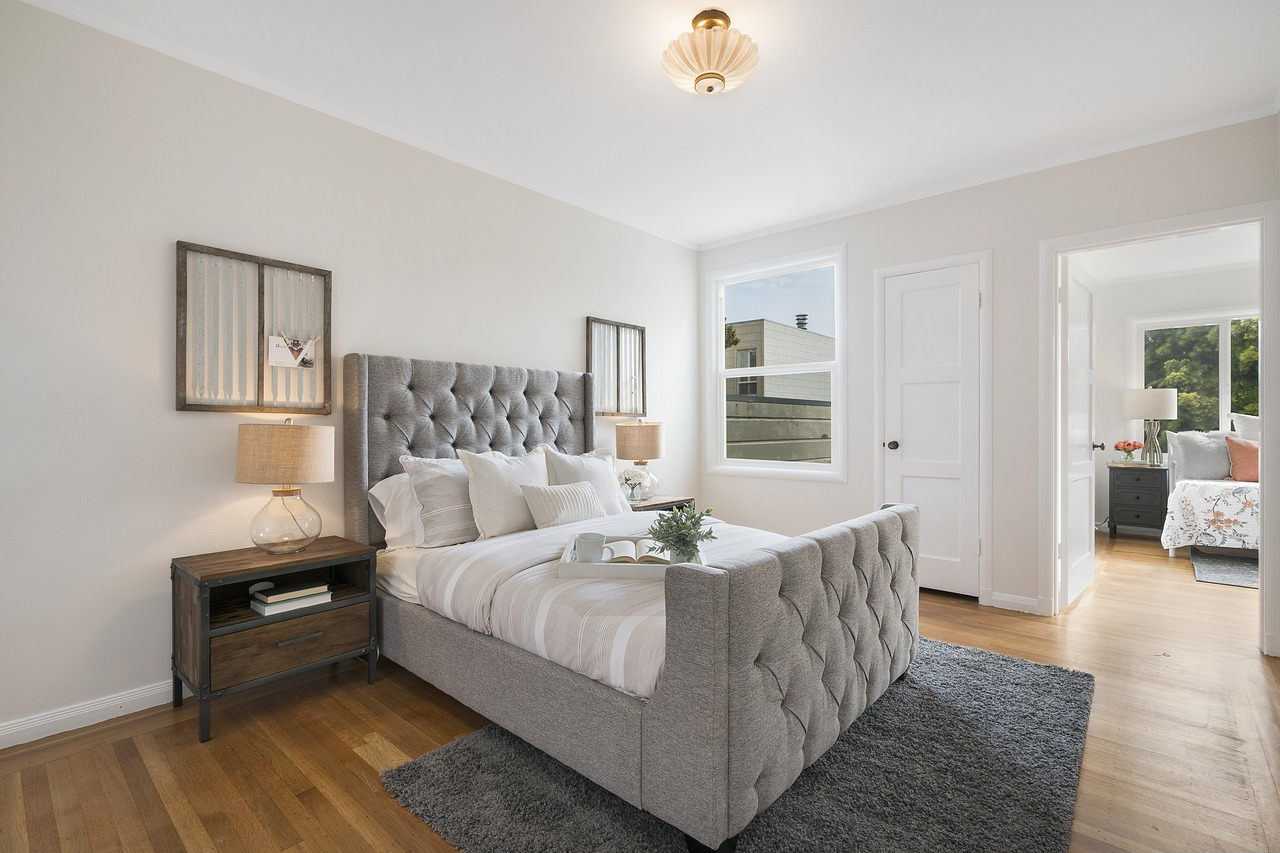 What is the best color for a bedroom?
The color of your bedroom paint can influence your mood and how quickly you fall asleep. In the bedroom, soft gray, green, and any light shade of Benjamin Moore blue or light blue work well.
What to Consider When Choosing Bedroom Paint Colors
Some people read in bed while others watch TV. However, you want your bedroom to be a place that promotes relaxation and healthy sleep. It is not the work, studying, or entertainment that counts, but the serenity that makes you fall asleep fast and remain asleep till morning. Keep the following in mind when choosing a bedroom paint color.
The overall feeling you intend to create
Color affects mood, metabolism, blood pressure, and eye strain. Black promotes a feeling of aggression while red increases blood pressure, making these colors unsuitable for bedroom walls.
Colors that are warm include light gray, creamy white, and beige. You can test a small section of your home to see which paint gives you the desired look and feel or ask a local painting expert for palette suggestions.
Soft gray, blue-green, and any shade of blue work well in the bedroom because of the relaxing feel they generate. Though yellow and orange also promote sleep, shades of blue are perfect for a relaxing night under the sheets.
Furniture color
Your bedroom has furniture and fittings that must blend well with the walls and floor. Picking the right paint will complete the look and give it harmony, so you can relax and calm down at the end of the day. You can mix 3 colors in the ratio of 60-30-10, where 60% of the main color goes to the walls, 30% of the secondary shade goes to the furniture and curtains, and 10% of a contrasting color goes to fittings or accent walls. Some of the colors that blend well include;
Blue and green
White bedding and indigo blue wall paint
Offwhite and lavender
Blue and a shade of yellow
Different shades of light gray
Pink and light green
White and peach
Beige and burgundy
Bedroom size
Select colors that make your room look bigger and brighter. Light shades of blue, white, and gray are ideal for small spaces. If your bedroom has a limited supply of natural light, these colors can also light it up. For smaller rooms, use colors such as dusty blue, sage green, off-white, and light gray to create an illusion of space. The combination of white with shades of pink, yellow, or brown creates a warm look that appears to pull the wall spaces apart, creating the illusion of space in a small bedroom. Larger rooms, on the other hand, can do well with orange and yellow.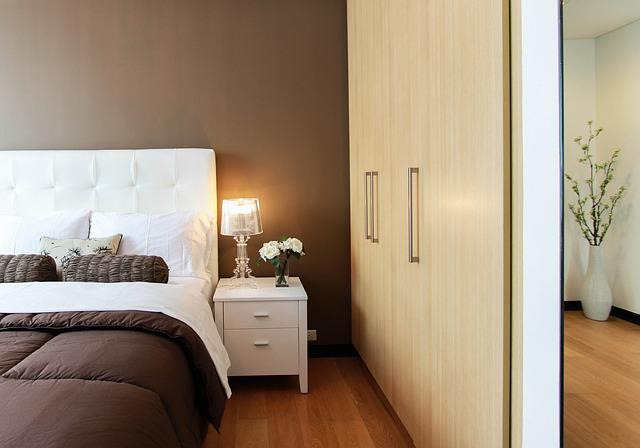 Ceiling height
Interior painters agree that choosing a color for your bedroom ceiling is no different than choosing a color for your dining room. How you paint the ceiling can dramatically affect the overall outlook and personality of your home. A bedroom that appears congested will create anger and uneasiness, while a spacious one gives the illusion of relaxation. The goal here is to create a relaxing bedroom environment with interior painting. Use the same color as the walls on a low ceiling and a different color on a high ceiling.
Bedroom Paint Color Ideas from Experts
The master bedroom environment needs to be relaxing and calm. Certain colors can create this ideal bedroom atmosphere for you. Here is a list of colors you need to try for a good night's sleep.
Light blue: A color palette with light blue as the primary color is always perfect for the bedroom walls. To create a relaxing feel, mix this with white, light gray, or other shades of blue.
Dark blue: It can make a great accent wall but should never be the primary color of your bedroom.
Blue-green: Blue-green creates a calming effect in the bedroom. Go for any other shade of green to create tranquility.
White: Pure white and off-white are also common bedroom paint colors.
Light pink: Associated with naive sweetness, light pink helps you forget how stressful the day was.
Gray: A gray bedroom is also relaxing. Use a light shade of gray as your primary color or different shades of gray for bedrooms to achieve calmness.
Selecting Colors for Interior Painting
Choosing the right paint for your bedroom wall space can help you fall asleep faster. However, other factors, such as the bed you use, affect the overall quality of your sleep. If you are choosing a new color for your walls, consider changing the color of your bed, windows, floors, and bedding to create harmony.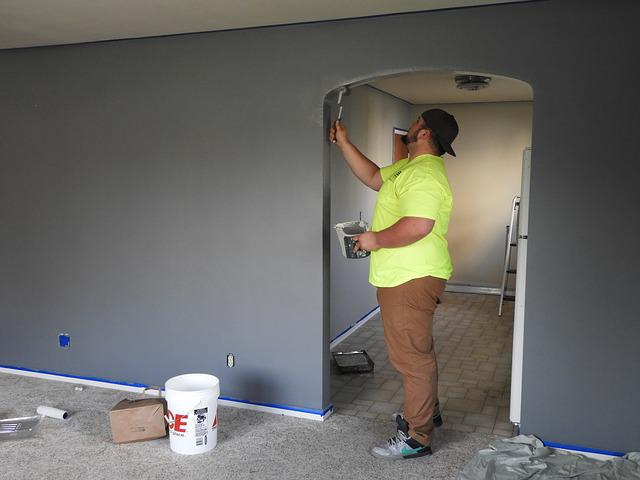 If you use one color, go for soft gray, blue, green, or any shade of blue to create a relaxing feel. Though yellow and orange promote sleep, shades of blue are perfect for a restful night under the sheets. Avoid black, red, purple, dark gray, and brown in your bedroom.
Looking for interior painting services for your bedroom? Get in Touch with Us
The Ohio Painting Company is here to give you inspiration for your living space. We offer both house painting and commercial painting. From the interior wall spaces to the exterior painting, we will create the right atmosphere for your family, clients, and guests. We are among the top painting companies in the Greater Dayton area, known for our premium products and quality service. If you need a skilled team to help with your interior painting project, call us at (937) 409-4443 for a free estimate.